Timers
Add and select timers here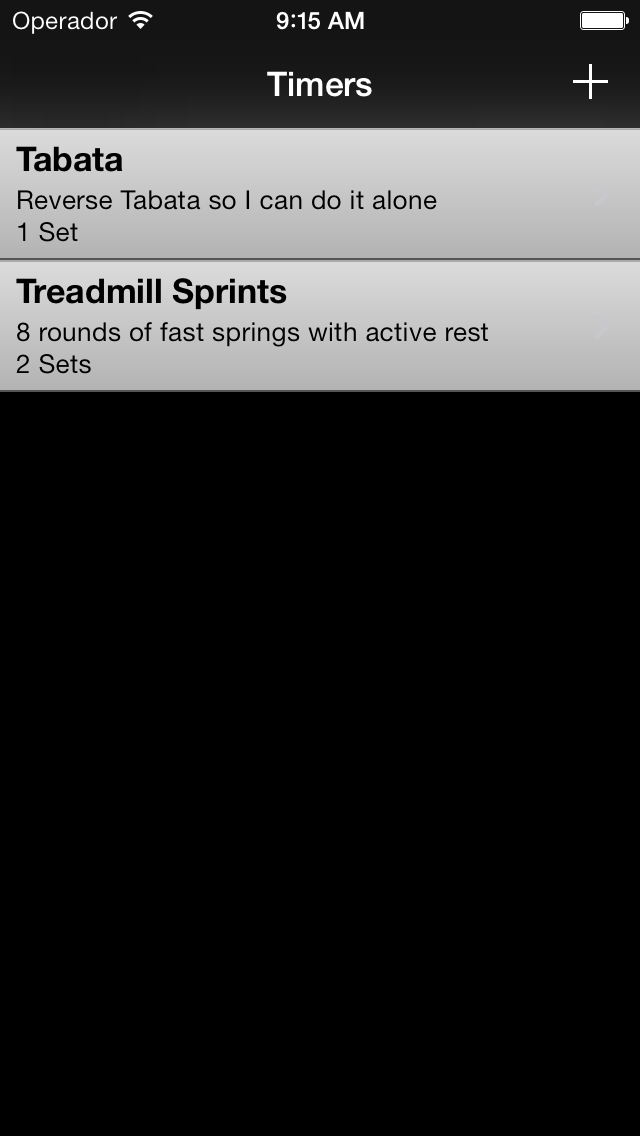 Sample Timer
A standard high/low (tabata) timer
From top to bottom
Name
Description
Total time for this timer
Countdown indicator
Set header. Shows the set, the amount of time for that set, and the number of repetitions
Alert at start indicator. This interval will play an alert when it begins
Alert at start and end indicators. This interval will play an alert at the start and a countdown at the end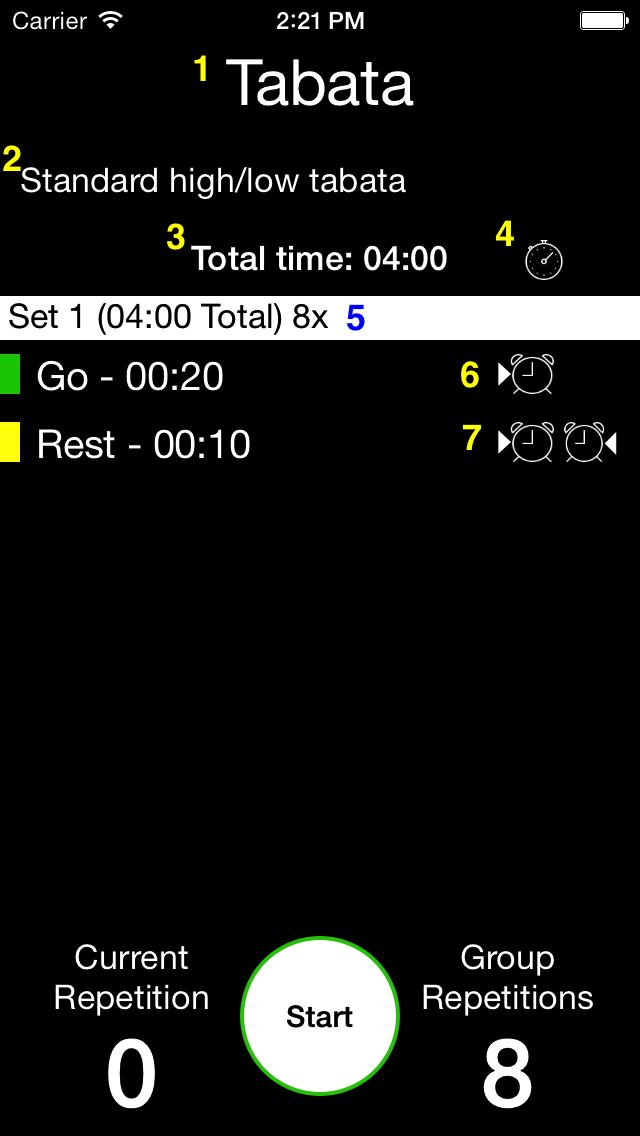 Configure
Displays the timer configuration details (not editing)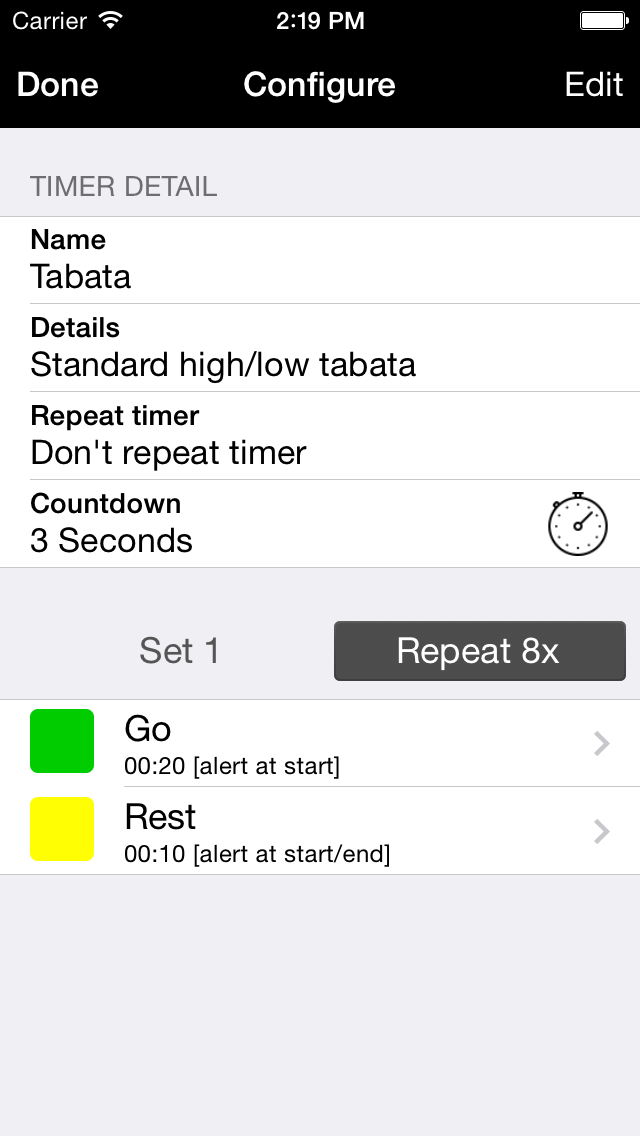 Configure
Edit mode. Edit the timer itself. Create sets and intervals.
When Countdown is on, the Countdown seconds row appears. Tap the gray button to change the number of seconds for the countdown
Add a Set button
Organize the sets
Change the number of times that the set repeats.
Move this interval. Intervals can be moved with a set and between sets.
Add an interval to the set
Alert at start and end indicators. This interval will play an alert at the start and a countdown at the end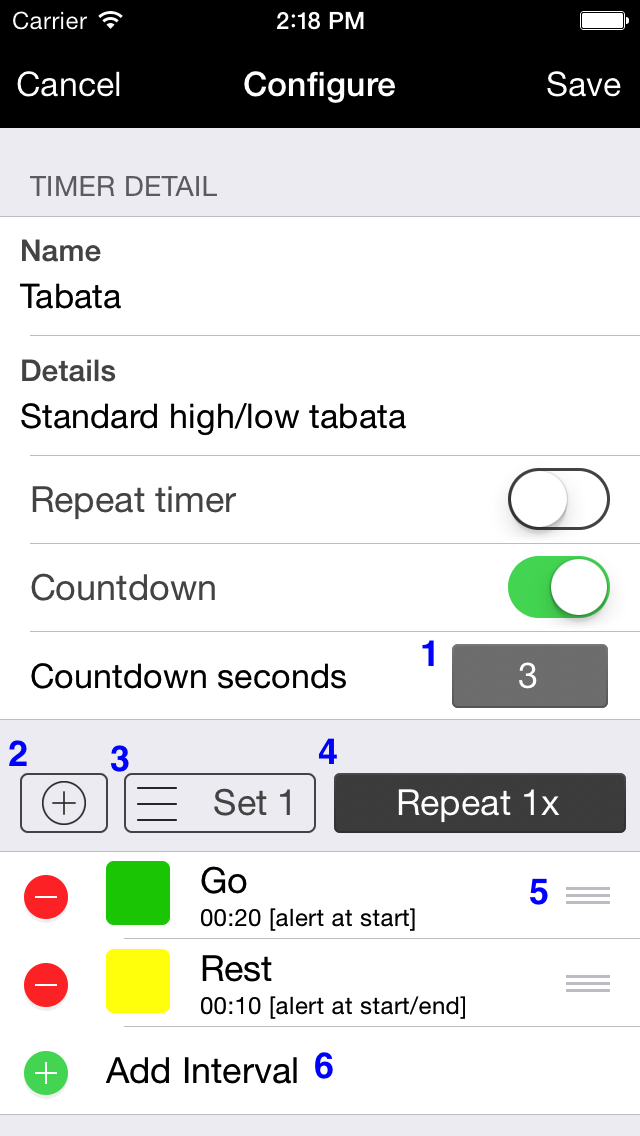 Edit Interval
Change the name, time, and color. Set to alert when the interval starts and play a countdown to end.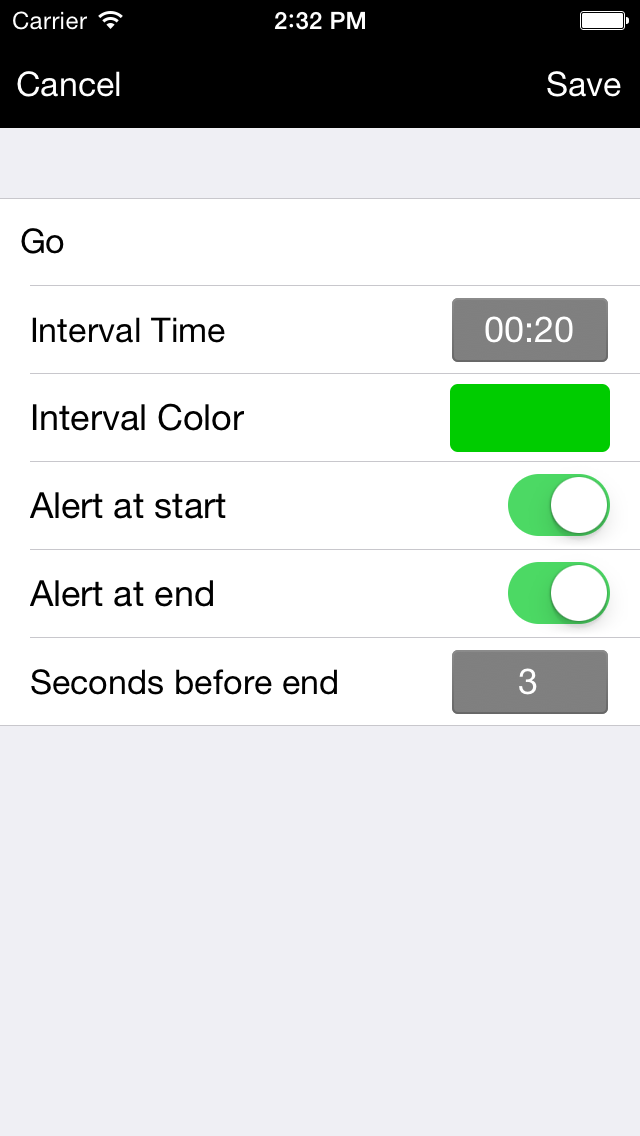 Countdown
Countdown Progress appears when the timer has a countdown set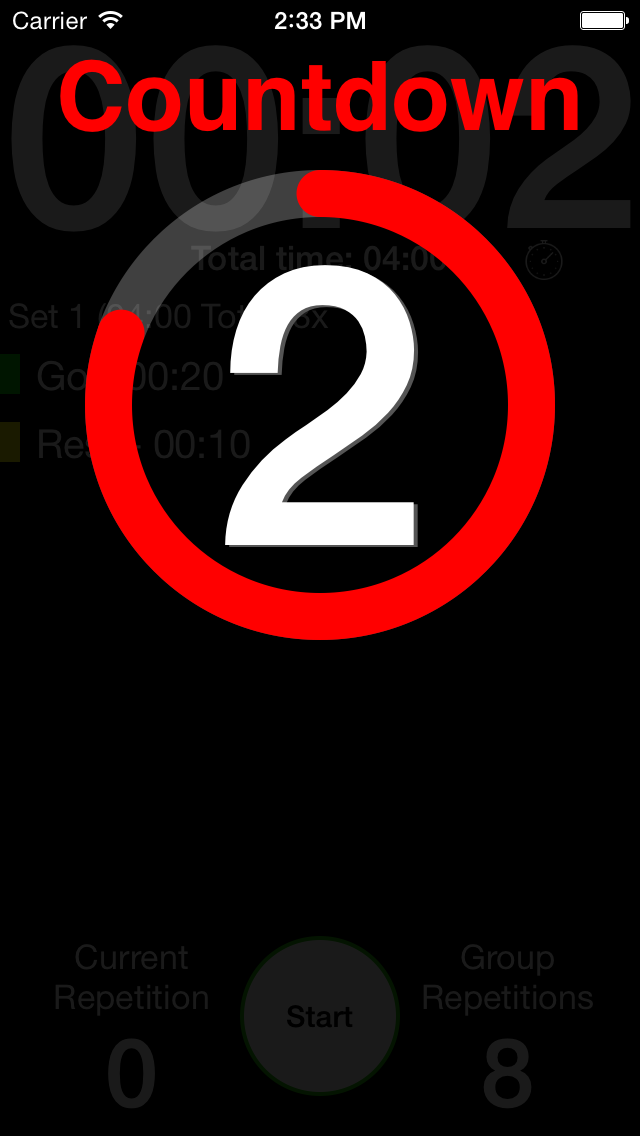 Running
When the timer is running, the current interval is highlighted using its color. The timer color also changes to match the current interval color. Tap Pause to pause the timer. Tap anywhere else to show the navigation bar which allows you to cancel the timer or configure it. Tap Resume to continue running.